The original B/ IAS team brings back
Night of 1000 Pumpkins :
A Day of the Dead Celebration 2014
Nov. 1st - 6:00 to 10:00 PM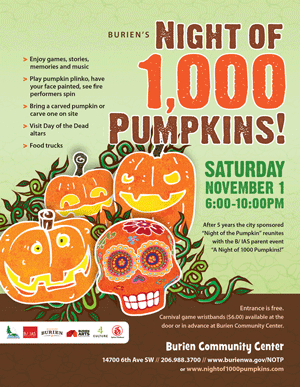 Join us on Saturday, November 1st to celebrate the Day of the Dead! Bring your carved pumpkin and a candle to Dottie Harper Park or carve one there to fill the site with illuminated jack o' lanterns. Bring something for the community altar, walk through the cemetery, gather with your neighbor over food, drink and dance. Celebrate your community, your family and friends! All pumpkins will be composted through a gift from Clean Sweeps.
Bring your carved Pumpkin with a candle to fill the site with 1000 lit pumpkins.
____________________________________________________
Pumpkin Carving for Adults and Kids. Face Painting, Paper Flower Making. Story telling around the the fire along with indoor carnival games for the kids.
____________________________________________________
Event Art:
The Return of Pumpkin Plinko !
By Patrick Baker , Mary Mac and Friends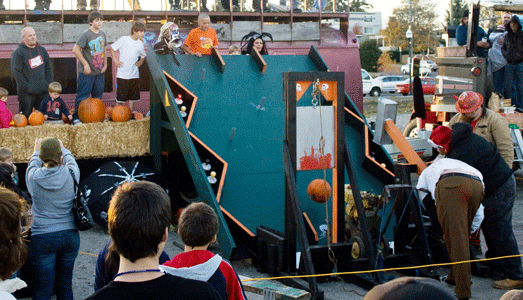 Created for the original B/ IAS project Pumpkin Plinko started as a "what's the craziest thing we can do with a pumpkin" conversation and when we realized the post office would not let us fling pumpkins at it Pumpkin Plinko was born! Come live you inner Price is Right but this time with pumpkins and guillotines.
Suspension of Disbelief: SOD
By Zoey Platt and all her Happy Hookers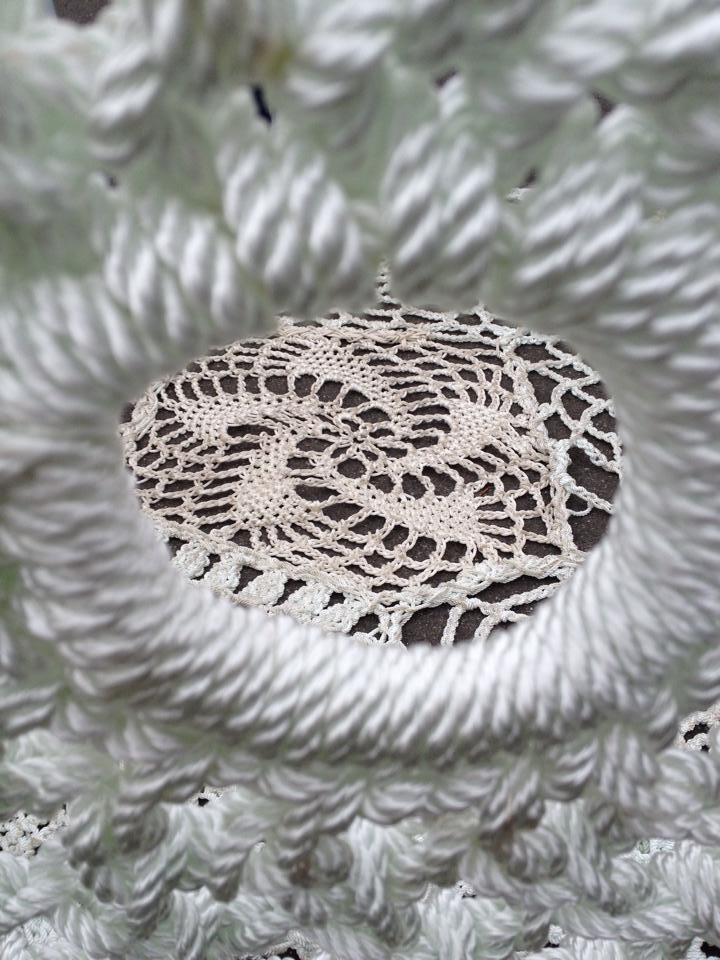 Suspension of Disbelief: A webby playground of epic proportion - crocheted with love from rope - creating a place to suspend disbelief, play and open yourself up to the possibilities. Brought to you by Zoey Platt and her Happy Hookers. For More info on SODs..
Simon - The Fire Edition
By Mike Dodds, Kyle Miller and Trevor Schrock

Our project is inspired by the golden age of hand-held games. Milton Bradley debuted Simon in 1978 at Studio 54 in New York, and it remains a sweetheart of memory games and an enduring pop-culture reference to the 1980's. We look to revive this great game in a playa-compliant fashion, offering the core gameplay intact but adding (external) flame, sound and light effects in the form of nearby sculpture. Game play will take place on an original (but deeply repurposed and reengineered) Simon hand-held console, which is synchronized with the sculpture piece (light, sound, flame). What the original game lacks, this project delivers: a win-condition with lighting, sound and flame effect display. Bluntly, we feel that a game of Simon to be passed around with a light, sound and flame effect display is a winning combination.

SIMON- The Fire Edition Web Site
Sling Bang Bowling

By Equinox Studio's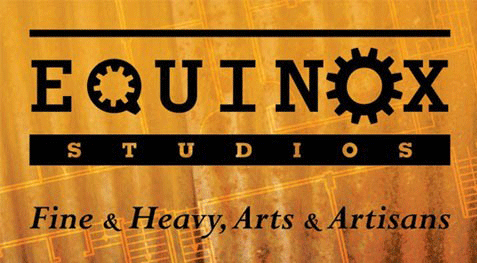 Jump in, Strap in, Hang on, Bang on...Boom Crash Bang! The interactive sculpture that pits you against 10 industrial sized bowling pins.

In honor of Wile E. Coyote and sponsored by ACME Corporation. Be the ball... Equinox Studios
"Synapse Naust," Returns

By Charlie Smith, Jamie Ladet and Friends
Synapse Naust, a 16-foot-high fire cauldron designed by Charlie Smith, Jamie Ladet and a group of Seattle artists, into which you can toss logs and the burning fire illuminates the detailed art cut into the sides of the structure.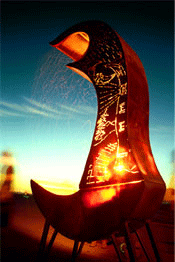 Side Art by Katie Miller & Dane Johnson
Past Lives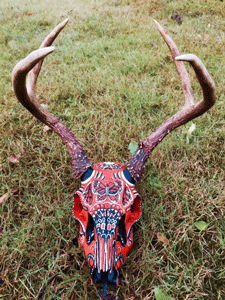 Past Lives is an installation of deer skulls, celebrating our amazing world and the creatures in it. Local Artist, By Oleana Perry
Jack of the Lantern
"Jack of the Lantern has been seen in Burien! Is he a scarecrow? Is he a ghost? No one knows for sure. But what will happen if Jack turns his burning eyes on you?" By Mary Saucier
Day of the Dead Coffins by:
White Center for the Arts, Oliver McCurnin, Erica McGuire, Kelda Martensen, Shelli Park, Erin Williamson, Highline High School, Victoria Hall, Crystal German, Monica Cavagnaro, Jessica Vazquez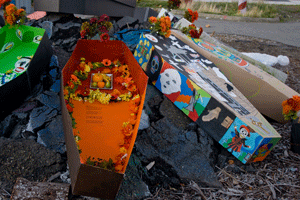 Photo By M Brunk
Fire Performances at 7:15 and 9:00 PM by "IGNITION"
IGNITION, the original Medieval Fusion Fire Troupe is a collection of talented martial artists, dancers, and witty entertainers molded into a fire performance troupe based in Seattle, Wa. Our troupe combines the daring fire arts with our eclectic and passionate spirits to bring you a diverse and dedicated family of performers. We are constantly committed to evolving and growing in order to deliver visually brilliant, high-quality performances for all ages fused with spectacular fire breathing, poi, staff, whips, batons, hoops, martial arts choreography, interpretive dance and acrobatics.
'An eclectic menagerie of heavy metal, tribal, medieval, jungle, fusion, with leather and steel.'

______________________________________________________________
Day of the Dead altars created by area schools and community groups with artist Amaranta Sandys.
Featuring:
New Futures

Burien After School Teen Program

Highline High School, Erin Carlton's Senior Ceramic Class

Nancy Salguero McKay
______________________________________________________________
Food and Beverages by:
Tokyo Dog


Burien Press


Maria's Tamales

More to Come

______________________________________________________________
Many other Special Events Including:
· Add your jack-o-lanterns to the forest and illuminate Dottie Harper Park
· Carve pumpkins on-site
· Two rooms of carnival games
· Face painting by Burien Arts Association

· Flower making
· Critter room
· Mariachi Fiesta Mexicana
· Puppet shows by Clay Martin
· Slighty Scary sing-along and storytelling
· S'mores around the camp fire
· Saw Player, Reggie Miles
· MashMax Art Ensemble
Burien Community Center,
14700 6th Ave SW, Burien.

Brought to you by:
Burien Parks, Recreation and Cultural Services; B /IAS; Discover Burien.
A big thanks to our sponsors: 4 Culture and Ignition Northwest.
Entrance is Free, $6 wristbands for kids to play unlimited carnival games.